Almost 100 million families planned to take a vacation last year. The pandemic may have put a damper on those plans with the lockdowns and travel restrictions. Having to remain inside for extended periods of time can affect your physical and mental health. There are still many things you can enjoy as a family together, even if you're stuck indoors. Here are eight ideas for indoor winter activities for families to keep you busy this winter.
Consider Adopting a Family Pet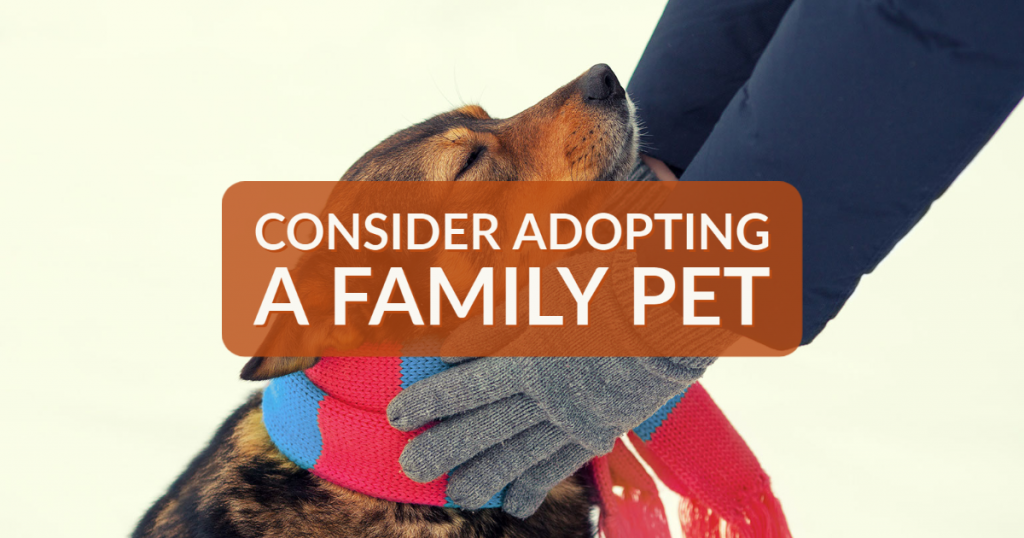 Adopting a family pet is one of the least expensive indoor winter activities for families. Pets provide plenty of love and companionship, and will definitely keep everyone busy all winter long. Before adopting a family pet, there are a few things that you need to consider. The pet you choose needs to be able to fit into your current lifestyle. If you're a laid back family who likes to relax at home quietly, you may have trouble if you choose a high energy dog that needs to run and play for hours each day.
Does your family have enough extra in the household budget to pay for pet care? How much time does your family have to devote to a pet? If you have young children, you will need to determine what breed of animal is best suited for kids. You'll also want to make sure that your home is safe for your new pet. You may want to hire fencing services to install gates and security fencing strong enough to keep your pet in your yard.
Before you bring your new pet home, make sure you have all the supplies you need. If you're getting a dog, you'll want to get a comfy bed, food and water bowls, a crate, treats, and toys. You may also want to get supplies for potty training to help clean up any accidents. Inspect your home for any dangers that might exist for your new pet. Get your pet checked by a veterinarian and make sure they get all their shots and spaying or neutering.
If there are other pets already in the home, you'll need to have a plan in place for introducing the newest family member. Allow the new pet to explore their new home on a leash first before introducing them to other animals. Introduce children and other pets one at a time and keep all the animals on leashes for easier control if things don't go well at first. Everyone can stay busy with the new pet by starting its training right away as the newest family member.
Have a Family Painting Night
Another great idea for indoor winter activities is to have a family painting night together. Whether you make a few masterpieces to hang on the wall or upgrade your home with some interior painting, your family can have fun getting creative and messy together. There are paint party classes online that you can join to learn how to paint. Make the class fun for kids by having pizza or their favorite snacks during the party. Make sure you get all the supplies you'll need ahead of time and let yourself go exploring your creative side.
Painting doesn't have to be restricted to an easel and paintbrush. Kids can paint rocks, pottery, or finger paint paper plates. Kids can also paint wood signs and birdhouses for the backyard. Have some fun and try your hand at creating family portraits of each other. Play with different art techniques and see which one you like the best.
Choose a theme for the night by selecting something simple even kids can paint, such as flowers or fruit. Once everyone has finished their masterpieces, select a place in your home to display your paintings. Make sure everyone signs their names to their paintings just like true artists. Invite family and friends to come visit your new gallery and show off your artwork. You can also experience the joys of painting by visiting a museum or an art appraiser to learn more.
Create Pieces of Jewelry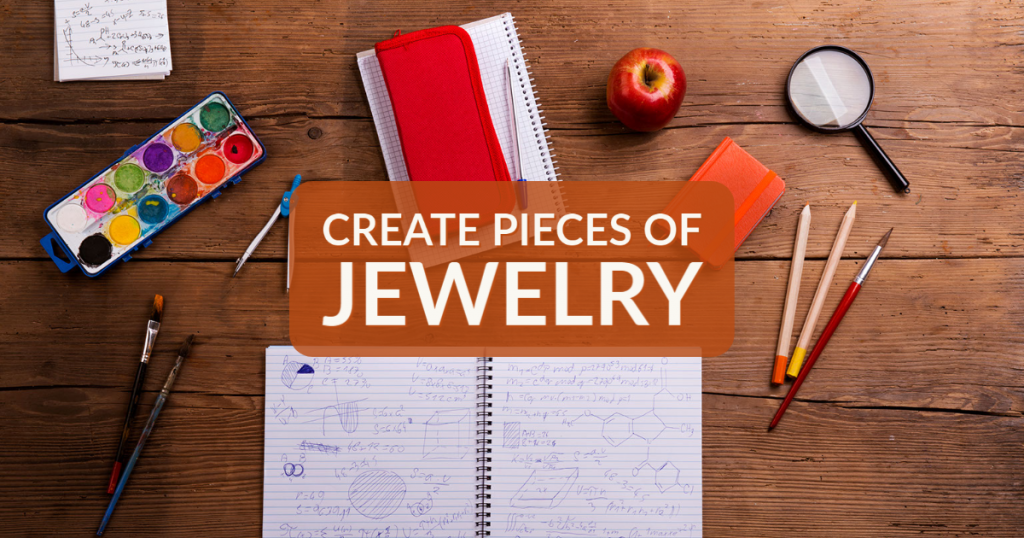 If painting isn't your thing when it comes to indoor winter activities for families, you could try creating jewelry pieces together. You can work together to create a custom jewelry design to show off to friends and family. There are tons of tutorials and project ideas available online to choose from. Make it a party with your favorite snacks and beverages. Make sure to choose age-appropriate materials for younger children.
You can also turn jewelry night into game night as a fun twist for indoor winter activities for families. Have a treasure hunt by hiding artificial jewelry around the house and let the kids loose to find them. The one who collects the most pieces can win a special prize. You can also create a memory game by placing and showing kids different jewelry pieces on a tray then removing a few items. The person who guesses the most right answers as to what is missing wins.
Find Ways to De-stress Together
The pandemic has created conditions that have caused many people's stress levels to rise. One of the best indoor winter activities for families you could do is find ways to de-stress together. Put on some music and have a dance party or karaoke night. Practice meditation or learn yoga together. Bake a batch of cookies or set up a hot chocolate bar.
Take out some board games and create a family tournament. Instead of going to the spa to relax, why not create the experience at home? Light a few candles and give each other manicures and pedicures. You could try CBD infused skin care that's perfectly safe for both children and adults. Another way you could de-stress as a family is to go through old photos or watch home videos together.
Aromatherapy is another of the excellent indoor winter activities for families that can help relieve stress. A couple of drops of essential oils with some deep breathing exercises can help everyone feel better. Limit screen time on phones and computers and spend time talking to each other over dinner. Encourage children to talk about their feelings and explore solutions to problems together. Watch funny movies or make up silly songs together to laugh away the stress.
Gardening is another one of the best indoor winter activities for families to help relieve stress. Getting some exercise can also help boost everyone's mood and calm their nerves. You can find free family-friendly workout videos online to try. Get your mind off your troubles by doing some puzzles or arts and crafts together. If the day has been particularly rough, change into your pajamas and relax together while watching TV or staying warm and cozy in front of the fireplace.
Have a Family Movie Night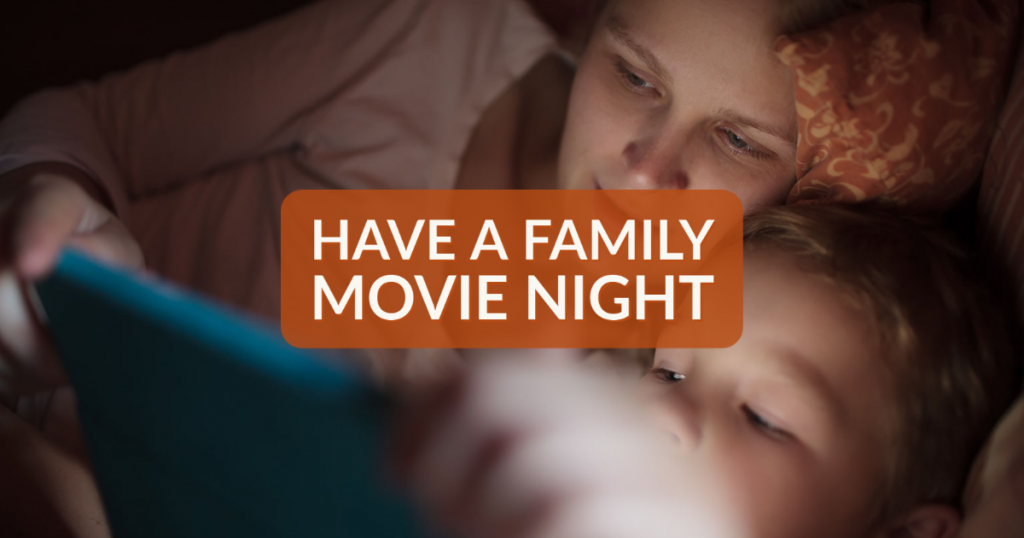 One of the best indoor winter activities for families that everyone will love is to have a family movie night. You can make it a marathon and have everyone select one movie of their choice. For a weekly movie night, each family member could take turns selecting what movie to watch. Make a spread of everyone's favorite foods and snacks on your kitchen countertops to grab at their leisure. Experience the drive-in at home by having your kids transform cardboard boxes into pretend cars.
Gear up the kids for a movie night with a few indoor winter activities for families that will get them excited. Have them make their own movie tickets or dress up as their favorite characters. Let them set up forts in the living room using blankets and pillows. You can make movie night even more magical by adding colorful stringed lights for a glow when you dim the lights. Make sure everyone turns off their phones before the movie starts.
Consider Some Big Purchases Your Whole Family Will Enjoy
Another way to enjoy indoor winter activities for families is through big purchase upgrades for your home. Your family can stay warm and have fun with a new jacuzzi from one of your local hot tub dealers or an indoor heated pool. You may also want to consider setting up a recreation room for indoor winter activities for families to enjoy in your basement. You could add a new ping pong table or pool table for older children and adults and maybe a bounce house or ball pit for younger kids. Your basement can be transformed into a family movie theater or old-fashioned arcade.
If you have a spare room you can transform it into an indoor gym with the latest state-of-the-art equipment. Get the latest video gaming system and compete against one another. If you were thinking about getting a pet but not sure if you're ready for the responsibility, consider getting an aquarium instead. Get some fun new gadgets for the kitchen to concoct new recipes together. If family movie nights are hit, invest in a big screen TV and sound system or movie projector to make the experience even better.
Make Family Medical Appointments Ahead of Time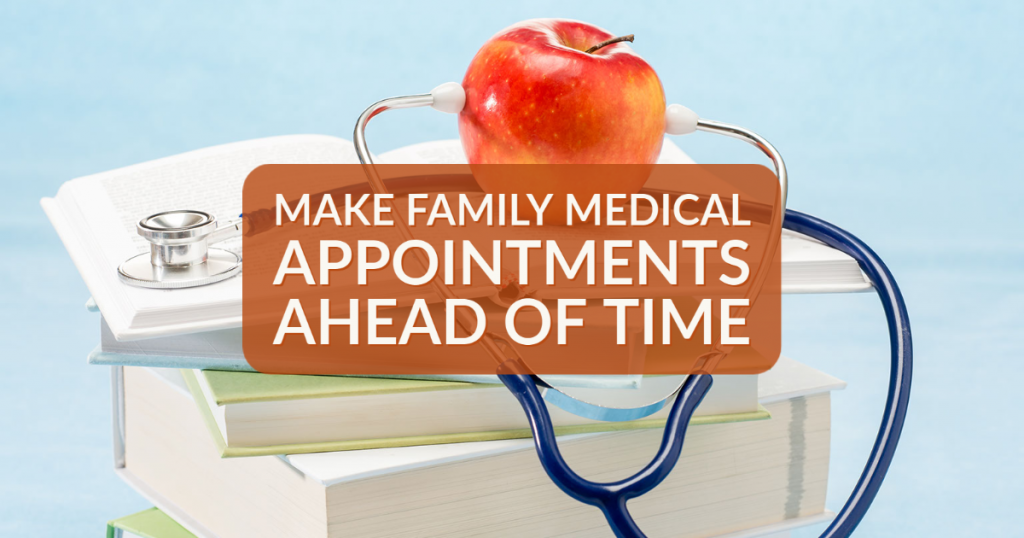 The winter season is the best time to get all of your family's routine medical checkups out of the way. This will allow you to start off the year healthy and give you plenty of time to enjoy other indoor winter activities for families. If you have multiple children, batch their appointments to the doctor and dentist on the same day. Get organized by keeping all important medical records in one place for easy access. You may want to create lists of current prescriptions and allergies for each family member to have on hand when you make your doctor's visit.
The pandemic may make it difficult to schedule an in-person doctor's visit. You may want to look into telemedicine options for routine doctor's visits. The winter is also a great opportunity to review your insurance policies and shop around for new plans if you need more coverage. Before a doctor's visit make a list of questions you want to ask so you don't forget anything during your appointment. You may also want to research your family's medical history so you can give your doctor the most accurate information possible.
If you have kids that get anxious or upset about doctor's visits, try to plan some fun indoor winter activities for families as a reward to incentivize them. Plan a trip to the park or go to the child's favorite restaurant afterward. Look for a doctor and dentist that specializes in working with children to make visits easier. Bring books and toys to appointments to help distract them. Read books together about going to the doctor or dentist to help them learn what to expect.
Have a Fun Education Night Where Everyone Presents on a Subject
You can make your indoor winter activities for families a fantastic learning experience by having a fun education night. Have everyone make a presentation on an obscure subject such as tree care or underwater basket weaving. Family members can also make a case for where the next family vacation should be and why. You may even want to memorize speeches from plays and reenact them with a silly performance. Family night can also be educational by posting debates on current events.
Bring out the kid in everyone by having a show and tell. Hold a family night class and let younger children be the teachers. Kids can demonstrate how to make something or share what they've recently learned in school. The educational indoor winter activities for families will help reinforce the current things they are learning in school. Parents just might learn a few new things as well.
The pandemic may be forcing you to stay at home, but there are plenty of indoor winter activities for families to keep you busy this winter. Being stuck indoors doesn't have to give you cabin fever. Use your imagination and make the most out of your time together. You'll be able to create fun memories you'll be able to cherish together as a family for the rest of your lives. Get started on your list of fun indoor winter activities for families today.