Education is a long-term part for us as human beings. Many people think it starts in kindergarten, but it starts a lot earlier. When you think about learning, we need to remember that children ages 0-5 are acquiring massive amounts of information from their parents, family, friends, and technology.
Children age 0-5 also learn in other ways, such as preschool, where they can expand their minds beyond their immediate surroundings. Studies show that children who attend preschool do better in primary school, secondary school, and in life. The classes in preschool provide healthy interactions for children with adults and their peers to expand academic, social-emotional skills, verbal skills, and creativity.
Choosing a preschool can be a hard task, if you're not sure what to look for. Look for a private preschool, where the student-teacher ratio is low. The average student-teacher ratio in private preschools is 10:1. The best private preschools take pride in giving your child the personal attention to meet their individual needs. If you're a parent of a child age 2-4, now it's time to explore "where can I find independent preschools near me?"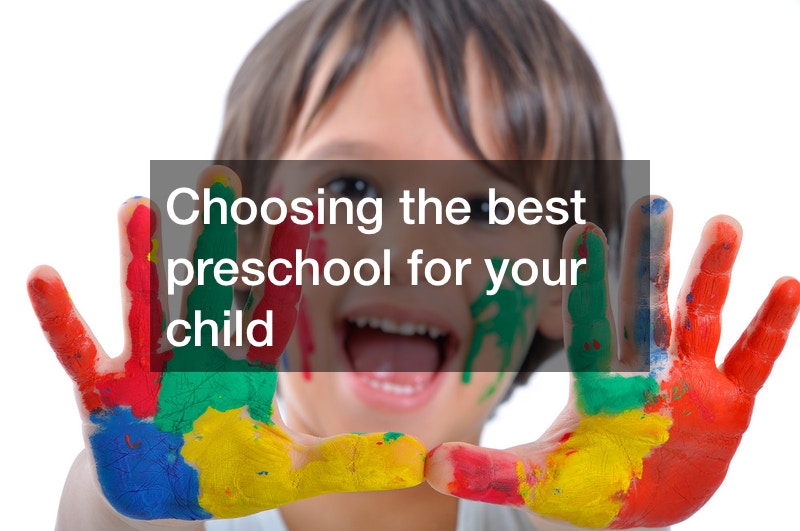 Choosing the best preschool for your child can be a daunting experience, especially if it's your first born! Finding a good preschool is such an important job for parents yet so many parents think it an optional part of schooling. According to research, more than five million children in the United States attend some kind of prekindergarten program on any given day of the year. Let me enlighten you to the benefits of preschool for your children!
I know preschool can often be confused with daycare. Generally, daycare centers or childcare centers are a place for children to be taken care of in a safe and fun environment while their parents are working or at school or whatever the case may be. While there are many similarities between the two places, daycare seems to focus more on entertainment and stimulation while preschool is just that: a prelude to school; a place where the child can begin to learn things that will help them later.
At preschool, not only do the children learn how to socialize and how to get along with other children but they learn vital things like sharing and contributing to a conversation or a team exercise, compromising and being respectful of others. Preschool is also a place to learn independence. From pouring their own drink to helping the teachers in easy tasks, the children can grow in their self confidence. These are just a few of the benefits of preschool.
Learning new activities and obtaining new interests is a vital part of growing and becoming one's own person. Summer camp is another place where many new things can be introduced to children. Research done by the American Camp Association (ACA), stated that 63% of children who learn new activities at camp end up keeping an interest in that particular activity even after camp is over. However, if the child has not been able to acclimate to being surrounded by other children in a setting like preschool, summer camp will be an absolutely no-go for that particular child. He would most likely be intimidated, overwhelmed, over stimulated and learn hardly anything at all.
As far as academic learning at preschool, kids will be exposed to colors, alphabet, numbers and shapes. A private preschool would focus even more on the academic side of things. One of the reasons they are able to do that is because 36% of private school have an average student teacher ratio of 10:1 or lower. Public schools average only 10%.
So, how to find a preschool? Plan, search, compare. Do you want your child to attend a private or a public school? At what age would you like them to start? Some preschools take children as young as 2 1/2. Would you prefer a part time day or full time? There are lots of opportunities and options for you to pick from. The benefits of preschool are plenty so have fun with it, don't get stressed and it will be a great experience for all involved!